Automator Update: Connect to Free Text Boxes
I am thrilled to introduce the latest update to the FX MedSport Automator. Now, you have the ability to update the free text box for the need to know the admin and the social family. When you launch the system and open the automator, you will notice new options at the bottom, including the need to know box, admin notes box, and social family. By turning them on, you can easily input the necessary information in the automated system, either at the bottom, top, or by replacing the note entirely. This upgrade enhances the functionality and flexibility of the FX MedSport Automator.
Bulk communication – Save Conditions
We have introduced a new feature that allows you to send communication to your patients based on specific conditions. Previously, you could only add emails, but now you have the option to send messages based on patient conditions. What's even better is that you can save these conditions for quick and easy selection. Watch the video to learn more about this game-changing update and how it can streamline your patient communication. Don't miss out on this important information!
Time Card Update 08-01-23
Did the time card for a conversion of minutes to fraction of hours
Basic Email Template 07-31-23
I am excited to announce the newest update to our email template system. We have introduced basic templates that you can now use in our bulk email system, automator system, and newsletter system. I will guide you through the process of launching the system and accessing the templates. You will be able to preview and edit these templates to enhance your email campaigns. Get ready to take your email marketing to the next level!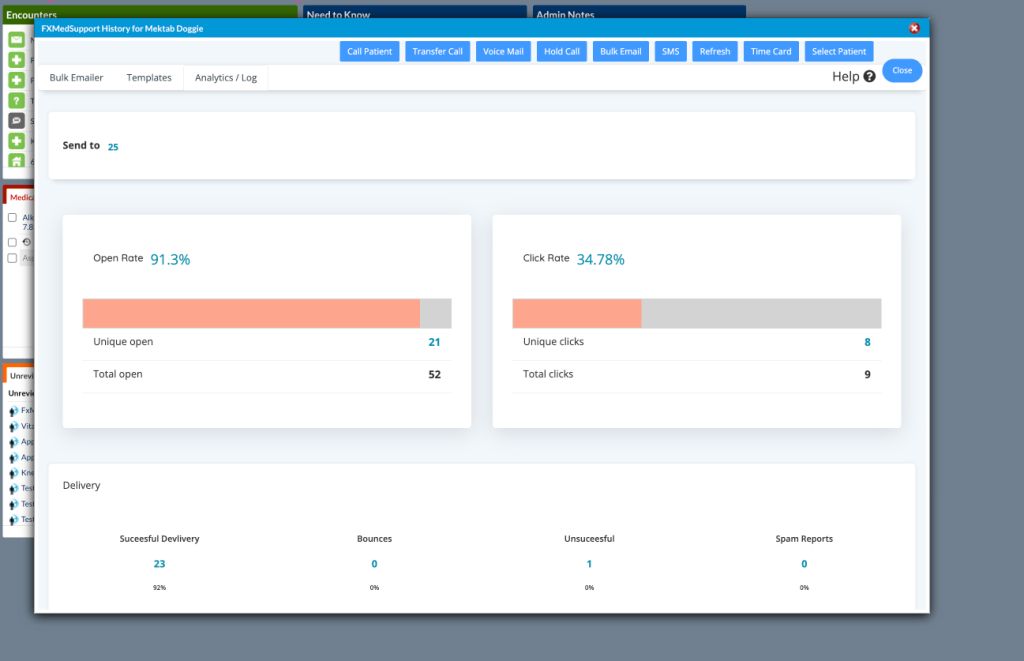 I am excited to share an update on our communication system at FX MedSupport. We have introduced a new feature that provides analytics for our bulk email system. Now, when you access the bulk email system, you will find a dedicated analytics and log tab. This tab allows you to view overall communication analytics and also provides the option to analyze individual emails, campaigns, or newsletters. This update brings valuable insights to our communication strategy, enabling us to make data-driven decisions.
Portal Phone System – Update to HTTP
In compliance with Twilio's August 31 deadline, we've updated our entire portal phone system to comply with their HTTP request
HTTP Authentication Handling Complete all Internal and External Accounts
Zoom System Updates 
Zoom Settings are now in the new Zoom App in FxMedSupport
Appointment Updates -> Zoom now will sync with all Cerbo Appts associated with Virtual appointments. If an apptontments status should change to Cancled or edit the Day or time so to will the Zoom event.
Zoom users can now be mapped to Cerbo users and not be via email
Cerbo Appts can now be selected as a Virtual Appointment and not need to be associated to a Key Word
Premium Email Template Update 
Email Template Naming and Subject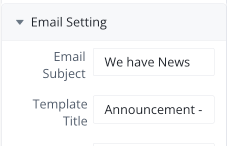 3rd Party Payment System Update 
Red Box Update – Woo Update (NutrimentRx) – Cart Checkout 
Auto Encounter Update
Main Page – Update
In this video, I, Kevin from FXMed Support, will provide a quick demonstration of our latest update. I will show you the development that has gone live and is waiting for Cer.bo to push to its various clusters. The main focus of the demonstration is our application Oliver, which can be accessed from the main scheduling page. I will guide you through launching the entire FXMed Support system using Oliver. This exciting update has been approved for Cerbo, and I am thrilled to share it with you.
Email Template System Upload Image
FxMedSupport – Portal Phone Call Tree System Update 09-05-23
FxMedSupport – Newsletter Application 09-05-23